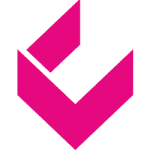 Lanari Associates are able to reply to all your requests and needs, taking care both of single companies and of collective groups participating to the most important national and international trade shows anywhere in the world, thanks to the experience consolidated over the years with numerous trade organizers and expo centers.
In particular, Lanari Associates are marketing partner for HD Expo (Las Vegas, NV, USA), managing the participation of Italian companies and assisting them in the preparation and organization for of the show, beyond proposing collateral and communication activities aimed at bringing the best results for the exhibitors.
But its vast experience on the field provides Lanari Associates with the skills needed to help your company take part in any trade show in the world. Some examples?
Acetech, Mumbai, India / Acle, Shanghai, China / Adipec, Abu Dhabi, UAE / Aquatech, Amsterdam, The Netherlands / Aquaterm, Kiev, Ukraine / Arab Health, Dubai, UAE / Big5, Dubai, UAE / Cigré, Paris, France / CTT Moscow, Moscow, Russian Federation / Delhi Wood, Bangalore, India / Feicon Batimat, San Paolo, Brazil / H2O-Accadueo, Ferrara, Italy / Ifat, Monaco, Germany / IFEX, Ahmedabad, Gujarat, India / IILF, Chennai, India / Index Dubai, UAE / Indiawood, Bangalore, India / Innotrans, Berlin, Germany / Intersec Dubai, Dubai, UAE / Intersolar Europe, Munich, Germany / ISH, Frankfurt, Germany / Issa Interclean, Amsterdam, The Netherlands / MADE EXPO, Milan, Italy / MCE – Mostra Convegno Expocomfort, Milan, Italy / Metalurgia, Joinville, Brazil / Middle East Electricity, Dubai, UAE / Osea, Singapore, SG / Power-Gen Middle East, Doha, Qatar / Pulire, Verona, Italy / Renewable Waste Management, Birmingham, UK / RSNA Chicago, IL, USA / Salone del Mobile, Milan, Italy / Sicam, Pordenone, Italia / Stona, Bangalore, India / Stone Tech India, Jiapur, India / Wasser Berlin, Berlin, Germany