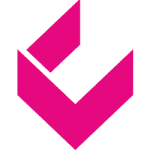 Let the setting of your booth talk for you, telling how deep is the care you put in the development of your products, in the choice of raw materials, in the quality controls, in building up a long lasting and loyal relationship with your clients. A well developed, properly realized and carefully finished set-up conveys all of this.
Lanari Associates' projects and solutions are designed and developed in Italy but skillfully produced onsite, thanks to a deep knowledge of the different places, regulations, conditions and local players.
In particular, thanks to the solid network of partners carefully created along the years, we can operate in the most important international areas, granting the following services:
project of collective spaces for institutions, companies or groups of companies
design and realization of custom-made or systems booths
analysis of the company brand manual and development of coordinated settings
creation of booth concepts that can be adapted to different stand dimensions or geographic areas
delivery of complementary services such as hostesses, catering, interpreters, graphic development of invitations, posters and promotional materials.
Among the others, Lanari Associates boast a long lasting cooperation with PICO, one of the leading providers in design and execution of trade show and event settings in the world, with more than 30 offices in all five continents.