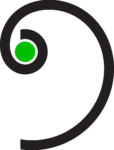 If you have finally developed your best product, after years of work and passion, it is time to choose where, how and to whom to present it.
Lanari Associates supports you in the search for the best markets and, based on the target audience, identifies the most suitable trade fairs, in Italy and abroad. It directly coordinates executive design and construction, collaborating with a network of local partners including Pico, world leader in the sector, present with over 30 offices on all continents.
It then guides you into the world of virtual environments: a real journey within the brand, without the constraints of the exhibition area, to transfer the image of the company, the reliability, the research behind your products.
Through the virtual centers it is possible to extend the exhibition moment over a much longer period of time than the single event, a space in which to create real meeting opportunities: from welcoming the individual visitor in person, to the one-to-one meeting in the meeting room, from live streaming conventions to webinars and much more.
Exhibition Stands
Organization of individual and collective participations for Associations and groups of companies
Analysis of the commercial strategy and identification of the peculiarities of brand communication
Creation of the best exhibition layout based on traffic flows
Translation of the corporate image in replicable projects for different sizes and areas, ensuring communication coherence
Preparation of the technical forms of the event
Support in the management of critical issues and any unforeseen events during the preparation and conduct of the fair
Offer of complementary services: specific marketing activities, graphic creativity, interpreting, catering, hostesses
Virtual Environments
Analysis of needs and identification of the most effective solutions
Study of the commercial strategy and identification of the peculiarities of the brand communication
Creation of the best virtual layout and definition of the routes
Translation of the corporate image in the various virtual areas, ensuring communication coherence
Identification of the quantity and positioning of hotspots
Realization of digital events in the virtual center
Preparation of reporting tools related to access and participation in digital events
Offer of complementary services: specific marketing activities, graphic creativity, interpreting, real hostesses in a virtual environment